Prepare yourself for an adventure!  Choose an exciting, adrenaline-charged ride or a relaxed cruise from our wide range of sailboats, motorboats, and catamarans from leading manufacturers.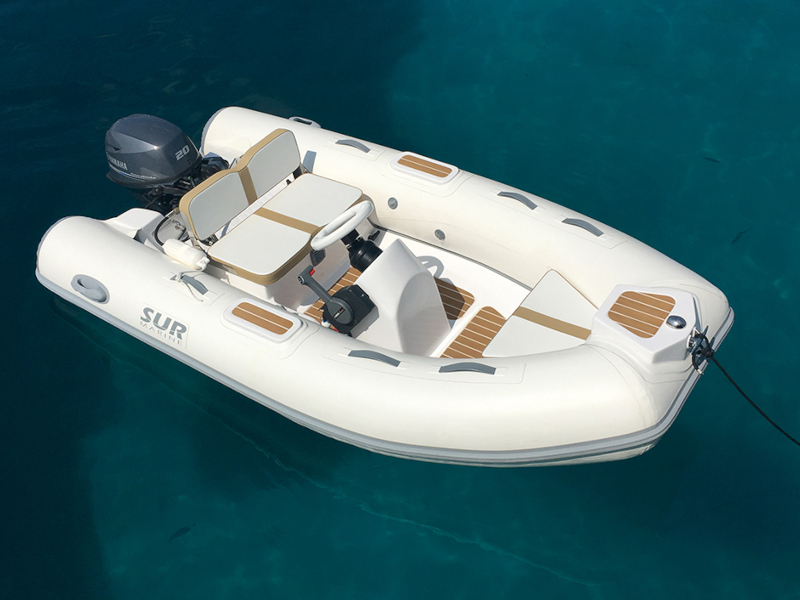 Dinghy
SUR ST 290 (2022)
Yacht type: Rubber boat
Berths: 0
Length: 2.90
Cabins: 0

PRICE
150 EUR
Per day
VAT. Excluded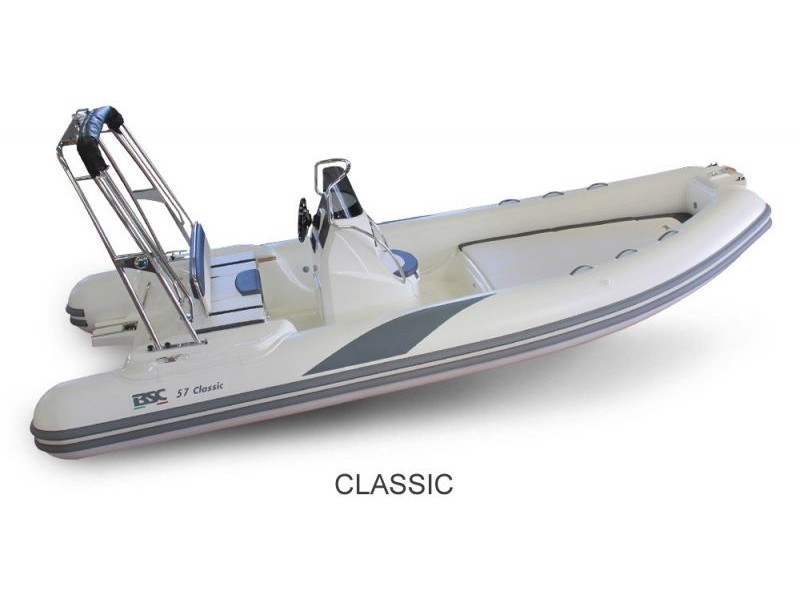 BSC 57 Classic
no name (2022)
Yacht type: Rubber boat
Berths:
Length: 5.71
Cabins: 0

PRICE
180 EUR
Per day
VAT. Included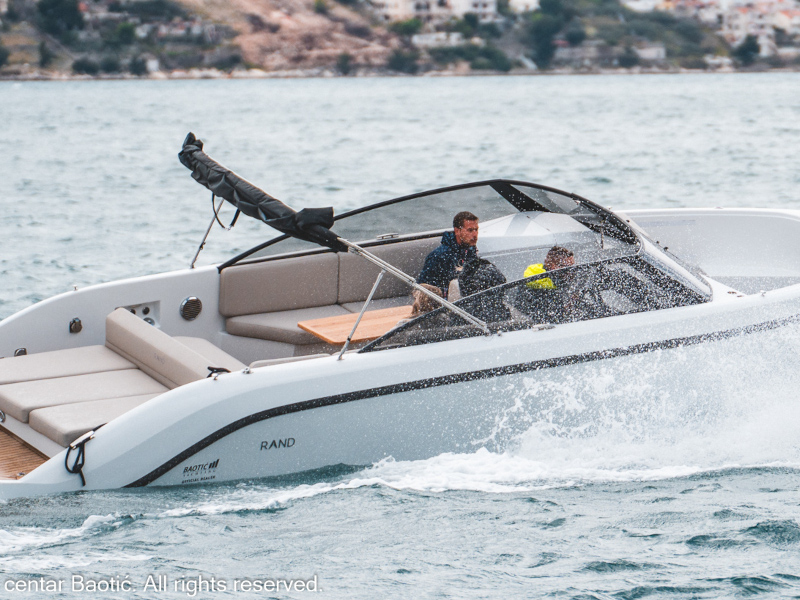 Rand Supreme 27
PERLA (2022)
Yacht type: Motor boat
Berths: 0
Length: 7.99
Cabins: 0

PRICE
500 EUR
Per day
VAT. Included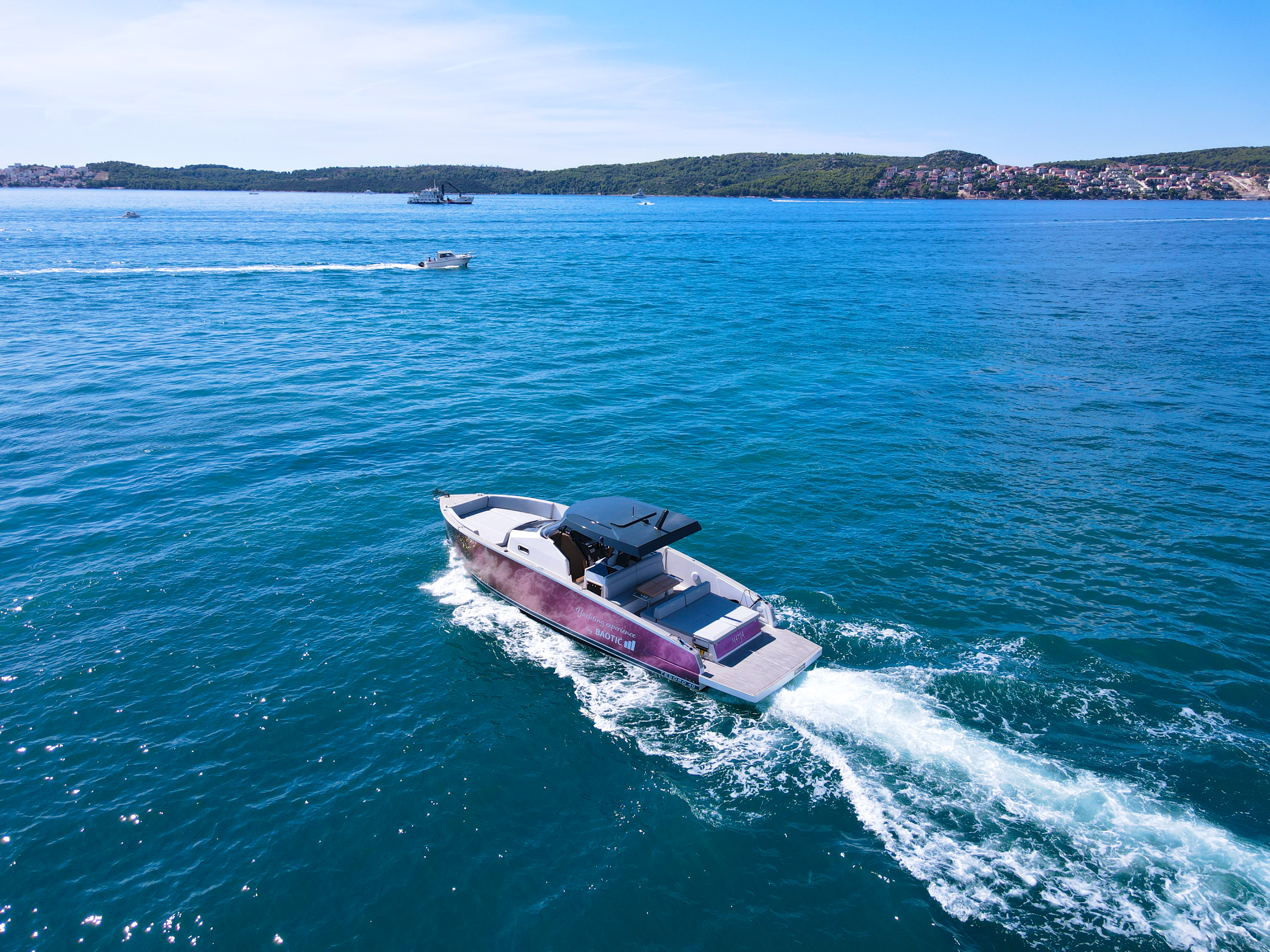 Tesoro T40
Matija (2023)
Yacht type: Motor boat
Berths: 4
Length: 12.36
Cabins: 2

PRICE
1244 EUR
Per day
VAT. Included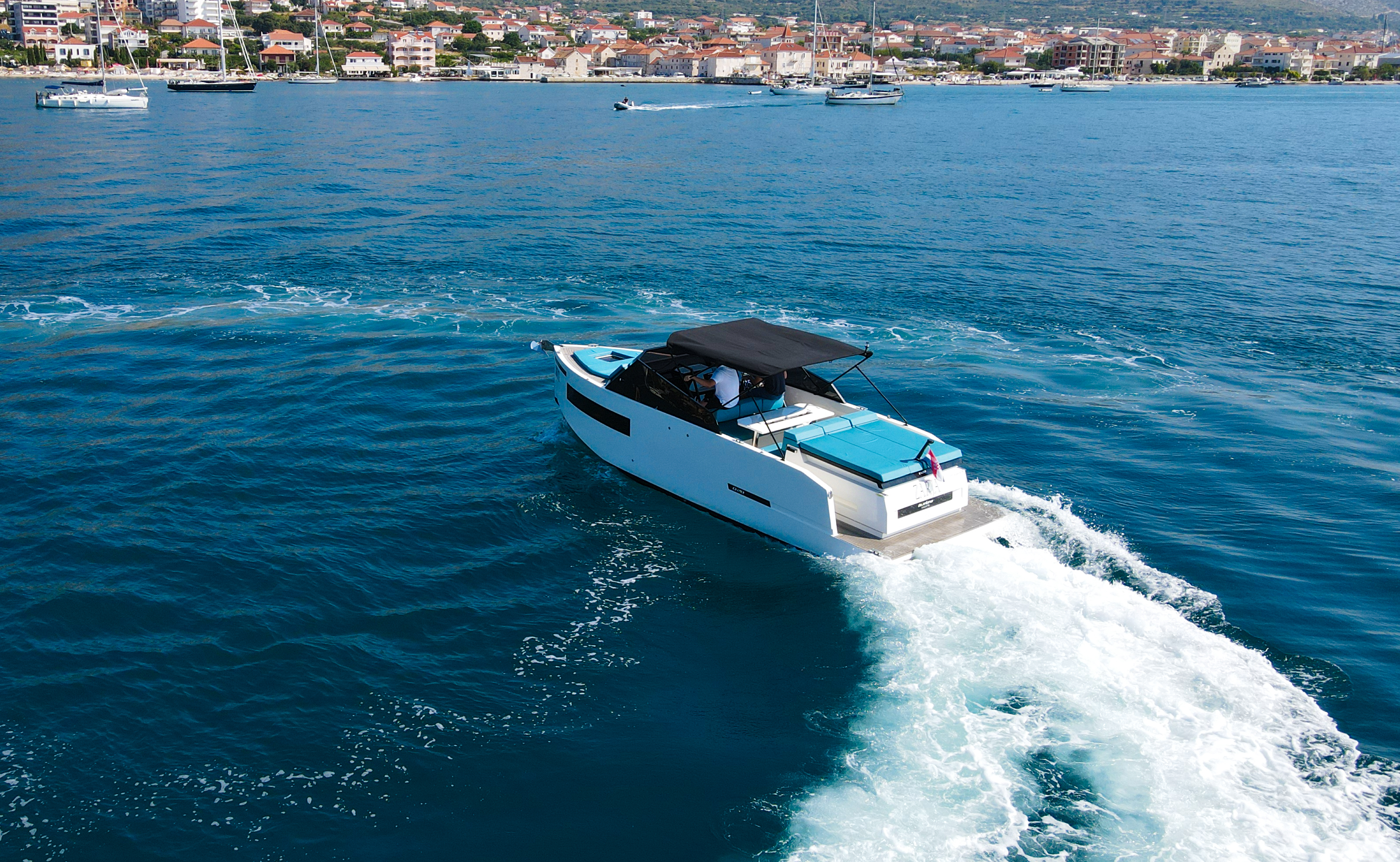 De Antonio D28 Cruiser
Zarja (2023)
Yacht type: Motor boat
Berths: 10
Length: 8.49
Cabins: 1

PRICE
600 EUR
Per day
VAT. Included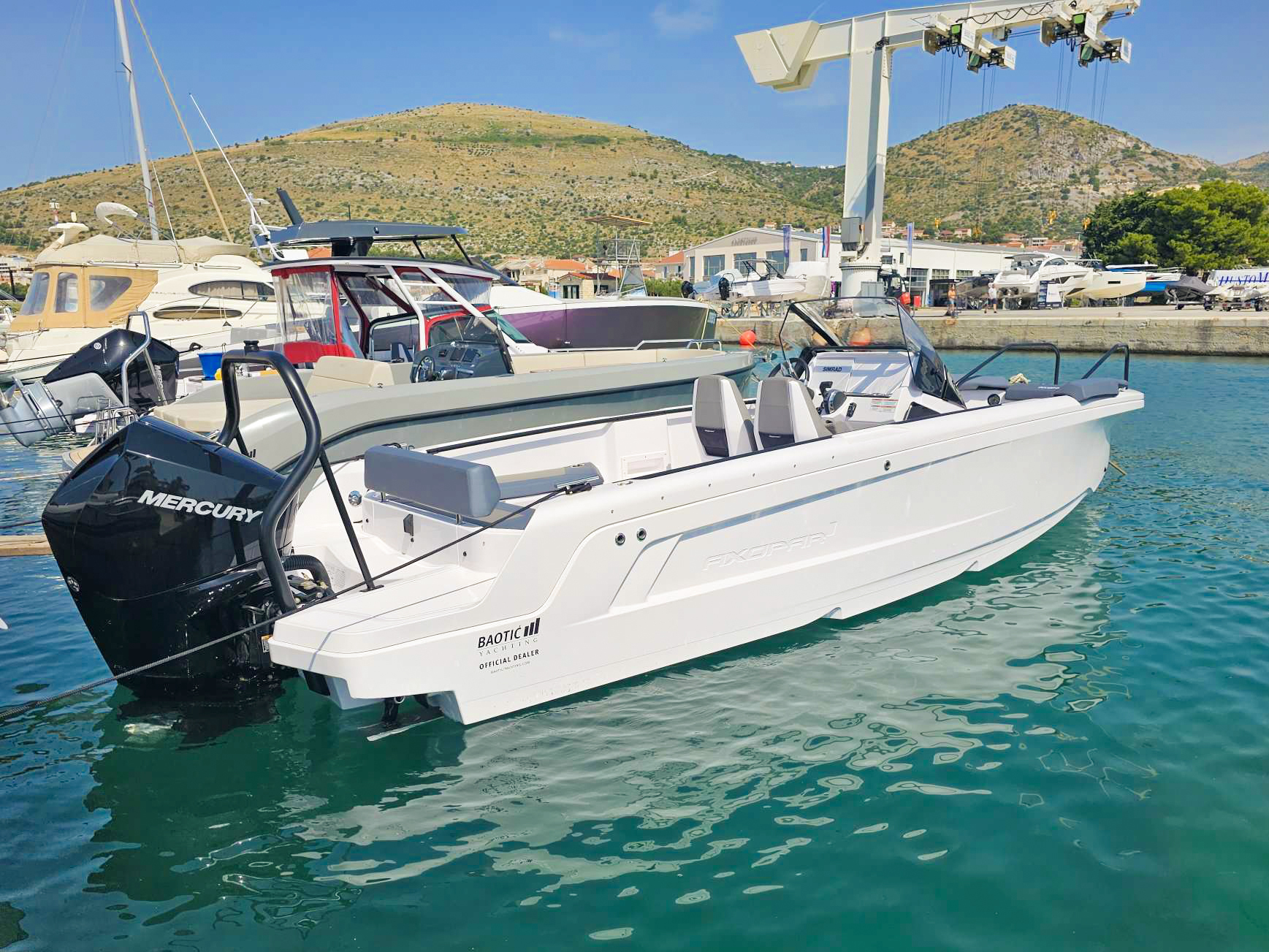 Axopar 22 Spyder
Lino (2021)
Yacht type: Motor boat
Berths: 0
Length: 7.18
Cabins: 0

PRICE
220 EUR
Per day
VAT. Included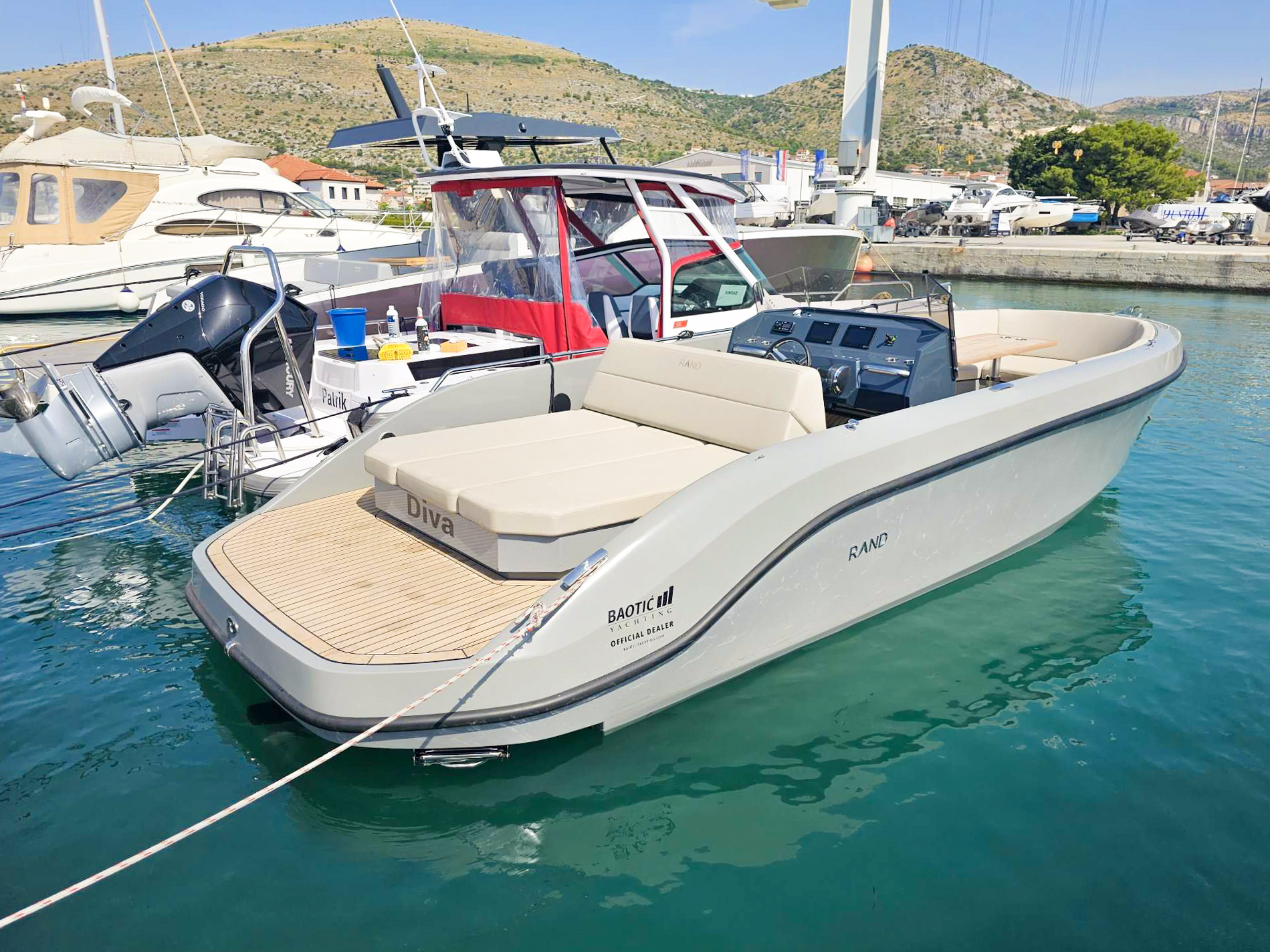 Rand Play 24
Diva (2022)
Yacht type: Motor boat
Berths: 0
Length: 7.44
Cabins: 0

PRICE
250 EUR
Per day
VAT. Included
Charter Management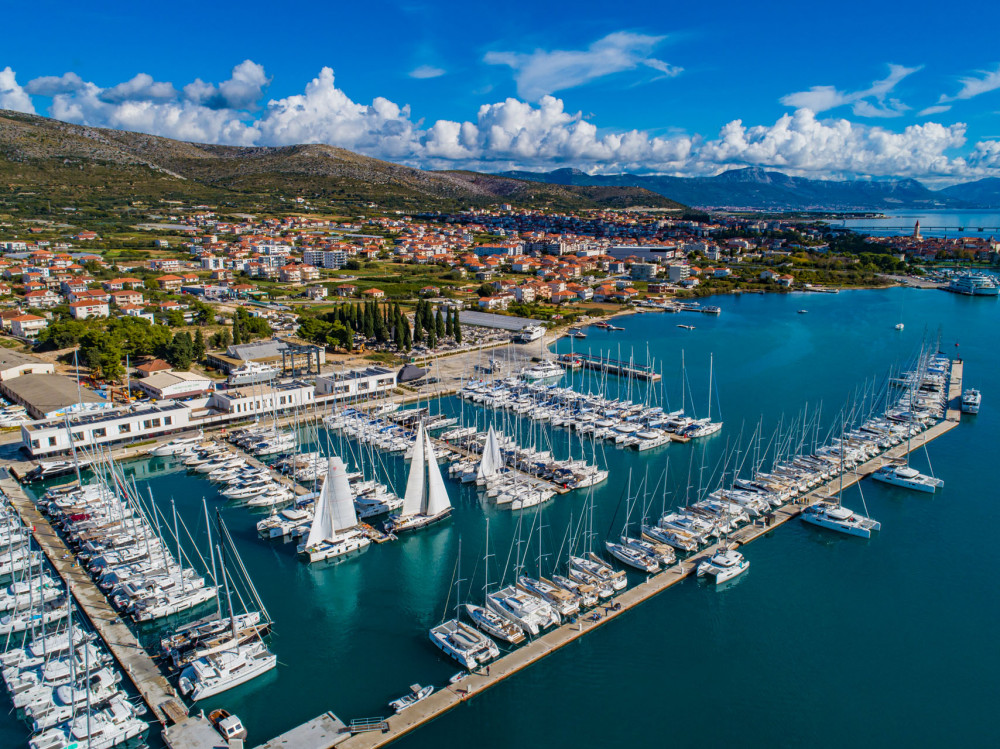 Charter Management for yacht owners
Our Charter Management programme has been devised for those looking for an economic and carefree way to own a boat or yacht. You invest in a new or second-hand boat and then entrust it to Baotić Yachting GmbH. Our staff will take care of the rental of your boat to charter clients. We will split the rental profits enabling you to cover the bulk of your costs.
Our Charter Management programme includes the following services
Advertising measures and promotion (participation in international industry trade fairs/boat shows, catalogue production, placement of online advertising, advertising in nautical magazines, etc.)
Cooperation with a multitude of charter agencies, Europe-wide
Handling the booking process with charter guests – from the first enquiry to check-out

Organisation and handling of all administrative processes and obtaining the necessary state permit for official boat charter in Croatia (concession, registration, entry in maritime register, etc.)
Accident and damage settlement in the case of damage up to the stipulated amount of loss
Continuous maintenance, cleaning and surveillance of the boat all year round
Send inquiry
Do I need sailing experience to rent a sailboat?
Yes, you need a sailing license to rent a boat. If you do not have a license, you can only be a crew member. If you have a valid license but have little or no experience, we advise you to book one of our trained and popular skippers to enjoy a carefree holiday. This is, for example, also possible for only one day to get safety in handling the boat. The skipper is basically responsible for the boat.
What qualifications are required by a skipper?
The skipper must have a valid license for the size and tonnage of the boat, which is required for the yacht in question under Croatian maritime law. A VHF license is also a requirement.
When is the best season to rent a boat?
Season is in Croatia from April to late October, the main season from June, July to August. May and September are geat months for those looking for quiet ports and want to avoid crowds. In addition, the air and water temperatures are pleasant. The usual charter length is 1-2 weeks, but other options are also possible. Standard sailing charters start and end on Saturdays, but other periods are also possible.
Which boat models are available?
We offer sailing boats from 41 to 51 feet, sailing catamarans from 40 to 50 feet, a motor boats from 25 to 60 feet.
What equipment do the boats have?
Catamarans All catamarans have four toilets with shower, a fully equipped kitchen for the crew, refrigerator, oven etc. All boats are booked with a package. The package includes administrative costs, final cleaning (inside and outside), bed linen and towels, tea towels, dinghy with an outboard motor (5 HP) with fuel, Wi-Fi (unlimited), cooking gas, parking in the marina for 2 cars (or alternatively transfer from / to Split Airport for 8 people).  Standard equipment of our catamarans includes Autopilot, dinghy, bed linen, bimini, bow thruster (Lagoon 50), CD Player, cockpit shower, echo sounder, el. windlass, GPS & plotter, radio / USB, roller or battened main, furling genoa, log, VHF marine radio system, hot water, wind measuring system. Sailing Boats All sailing boats have at least one toilet with a holding tank, one or more showers, a fully equipped kitchen for the crew, refrigerator, gas oven, etc. Depending on the destination, all of our boats are booked with a Comfort- or All-Inclusive package. The standard equipment of the sailing boats includes GPS with chart plotter, Tridata, harbor guide, current nautical charts, bimini, sprayhood, dinghy with an outboard motor, bow thruster (from 43 feet), CD player with speakers and safety equipment. Detailed boat equipment can be found on the respective boat page. The packages include bed linen and towels, tea towels, dinghy with an outboard motor, Wi-Fi, cooking gas and fuel for the outboard motor. Motor boats Log, depth sounder, GPS & plotter, el. windlass, VHF radio, CD player, dinghy, bed linen, bimini, partially bow thruster, cockpit shower, hot water.
How do i get to the marina and how do I find my boat?
You can order a transfer to the marina at charter@baotic-yachting.de . In this case, you will be picked up at the arrival terminal at the airport and taken directly to your boat. If you arrive by car, we will ask for the license plate number of up to 2 cars that will receive a free parking space and you will receive a free entry ticket by email. As soon as you have arrived in our marina, please go to the charter office (you will receive basic information after receipt of the final payment) and our local staff will help you. If you arrive after 7 pm, we will leave the boat open for you and leave you a message at the office door. Check-In will be the next morning.
When do I get access to the boat?
The standard check-in time is after 5 pm. If you want to check in earlier, we recommend that you order this directly when booking. The number of earlier check-ins is limited and will then take place at 1 pm, provided that the booked boat is returned without damage by the precharterer. This gives you the opportunity to run out before everyone else.
How does the check-in procedure work?
When you arrive at the marina, it is best to go directly to the base office to complete the formalities. As soon as your boat is cleaned, technically serviced and prepared for you and your crew, you can go on board. You will be accompanied by a techical employee responsible for the boat and checked in. After inspection of the boat, and if you do not need further help from the technician, you are ready to sail. At the check-in, you will also receive instructions on important fuses and how to operate the specific model. You will also receive instructions on how to use the toilet, holding tank and liquid gas. If you have any problems or something is not clear, please ask. If you find any malfunctions, simply call our service. As soon as you have signed the takeover protocol, note any damage so that you do not have to clarify this at check-out. When you check-out, you go through the boat again and get the opportunity to rate our service.
Who is responsible for damages to the boat?
It is always the skipper who bears full responsibility for the boat, so we recommend to make a skipper insurance. If you book a professional skipper, he is responsible for all damages on board. At the destinations where we offer an All-Inclusive package, the damage is covered by the package fee, and in the destinations where we have the comfort package, the damage is covered by the deposit. In the event of damage that is attributable to gross negligence, you have to discuss the costs with the respective base manager at check-out in our office.
When should I return the boat?
The boat should be returned to the port the evening before check-out, usually Friday until 6 pm. Check-Out can take place on Friday evening, as long as it is bright, or on Saturday morning. Of course, you have full access to the boat until 9 o' clock the next morning (usually on Saturday).
Do I have to clean the boat before I return it?
Swept clean would be desirable. The boat should be in same condition in which you found it, that means, the dishes should be cleaned up and the garbage disposed of. Don't forget your personal belongings! We wish you a wonderful holiday on board!
The base information
The address of the base and contact person on site with the corresponding telephone numbers can be found here: Charter base - Marina Baotić, Seget Donji Tel:  00385 (0)21 880 791 E-mail:   seget@baotic-yachting.com Office hours: Monday to Friday, 08:00 - 16:00 Marina Baotić, Don Petra Špike 2A 21218 Donji Seget, Croatia
How can I order provisions?
It is very simle, a corresponding list can be obtained at charter@baotic-yachting.de The purchase will be delivered directly to the boat. It has to be paid in our supermarket before you go on board. There are also grocery stores near the base, should you decide to do the shopping yourself.
What happens if we arrive outside your working hours?
Our office is open from 8 am to 5 pm. Should you arrive later, you will receive information in advance of exactly where your boat is located. Your boat is waiting for you unlocked and with lights on.
What is important to take with you on a boat
The storage space on a boat is limited. Depending on the chartered boat and the number of guests on the boat, it can get quite crowded. The last thing you want is to stumble over a lot of travel bags. The best choice is definitely to pack everything in a travel bag (not a suitcase). By the way, you should pack your travel documents first. Making copies of your documents and keeping them separate from the originals in case you lose something is a good idea. Keep in mind that you really don't need a lot of clothes for the vacation. Most of the time you spend on the boat relaxing with friends and / or family and swimming in the sea. It is therefore more important to have additional bathing suits and a beach towel with you. For one week of sailing vacation we recommend the following packing list: 3 swimsuits or 3 swimshorts, 7 t-shirts (plus: whatever you buy on your trip), sandals and walking shoes (either tennis- or boat shoes that can get wet), enough underwear for a week, sleepwear, a light wind jacket, a beach towel, personal hygiene items, backpack or belt bag, sunglasses, passport, travel guide, suncream, medicines you need, small emergency equipment (plasters, painkillers, blister plasters, nail file, scissors)
We are official distributor of the following manufacturers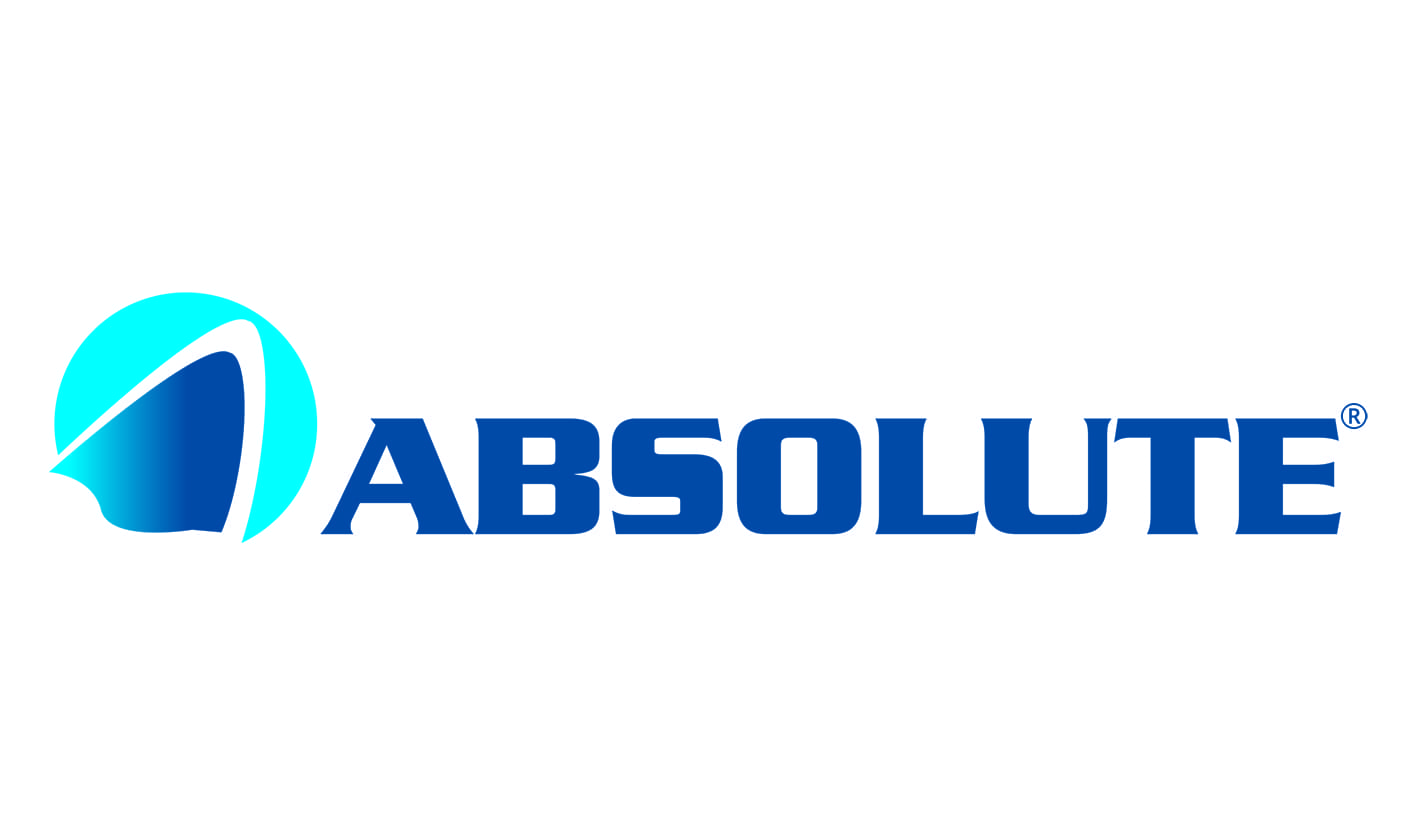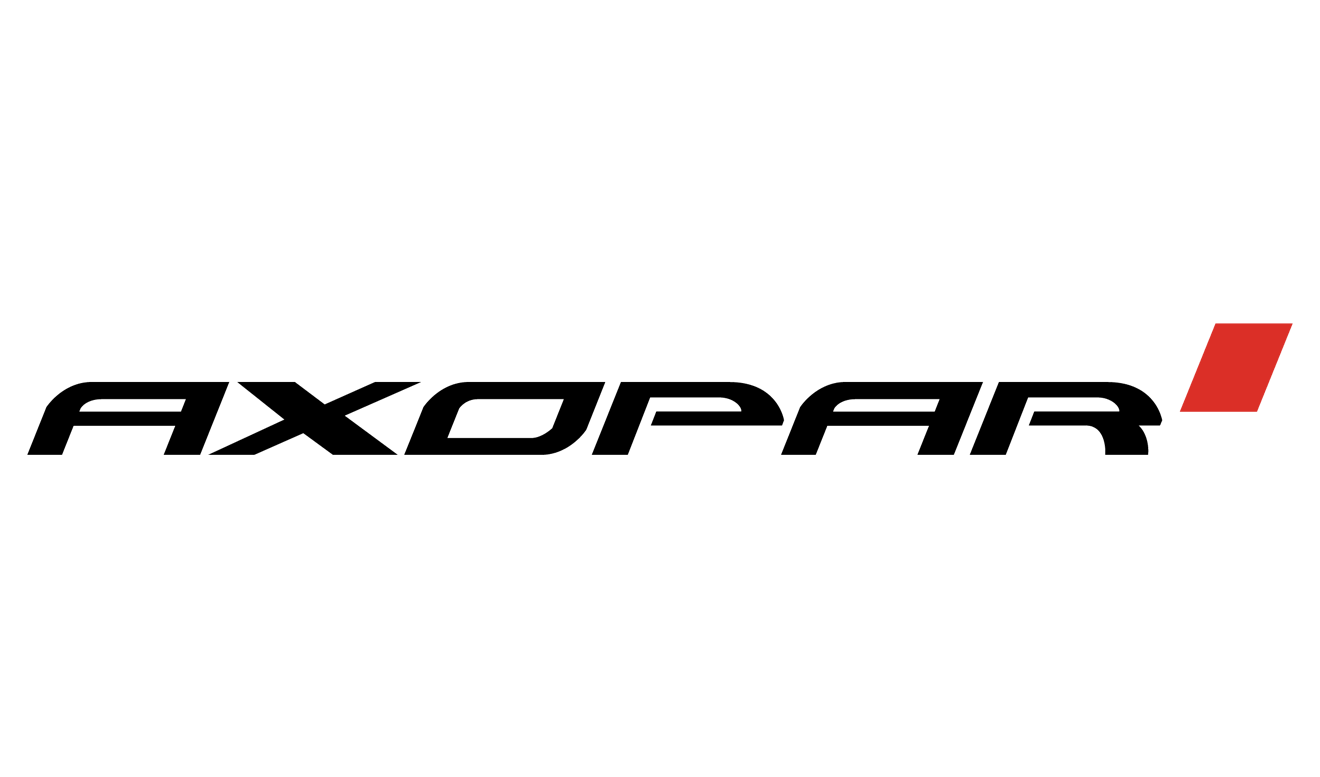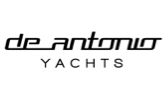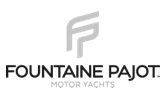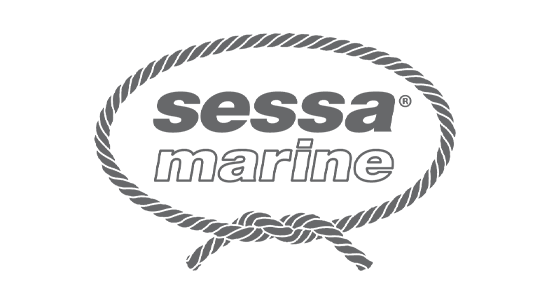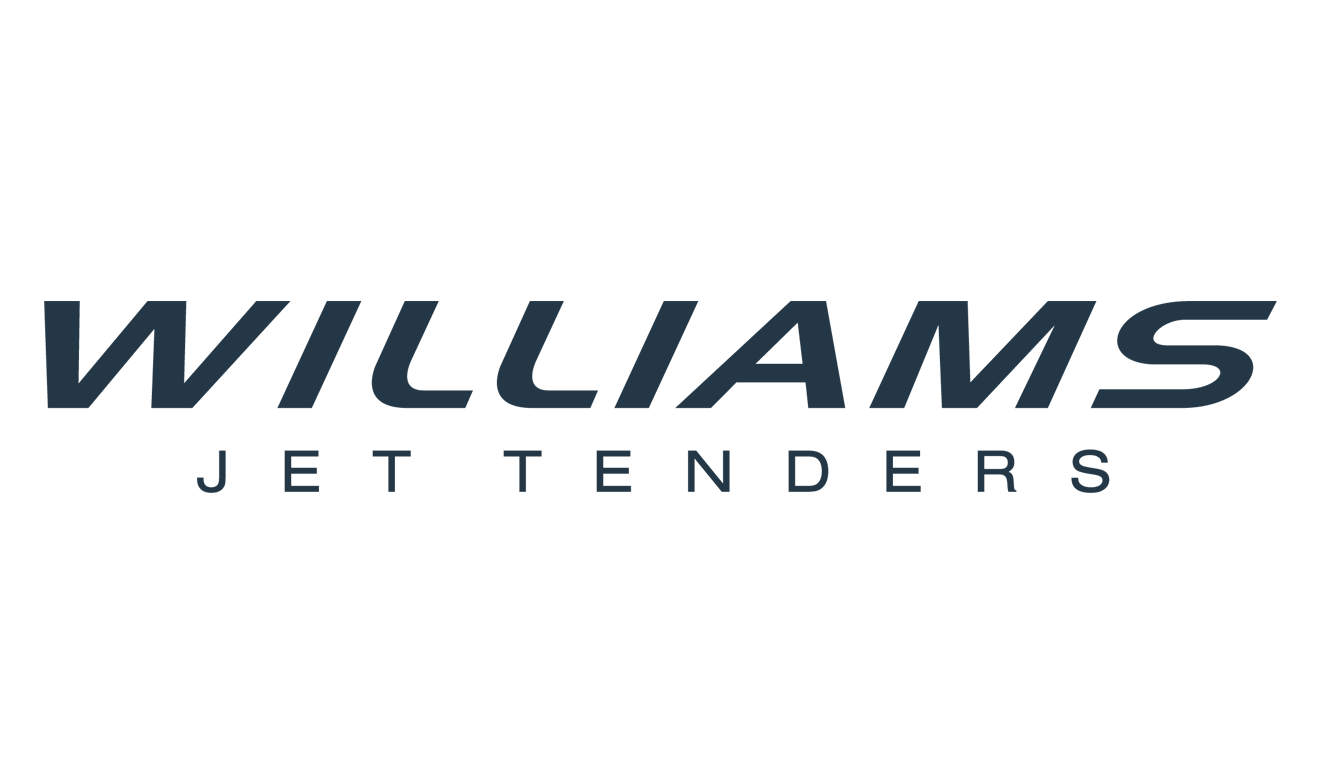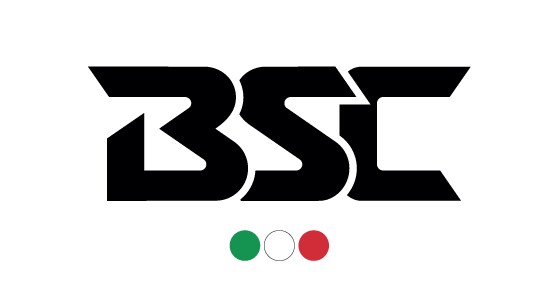 News
The Galeon 440 Fly arrives in Marina Baotić this spring and is available NOW!
Dear guests, it is our great pleasure to announce that our new webshop is ready for use!
There is no need to physically go to our market, when you can do everything online. From now on, you can choose products, view the latest sales and special offers, and request free delivery to your ship. Payment is made by cash or card on the spot, and the order must be made 3 days in advance.
View all
Booking office:

E-mail:  charter@baotic-yachting.de
Opening hours:Monday - Friday: 8:00 - 16:00 h
Adresse: Andrestrasse 2, 63067 Offenbach, Germany
Charter base - Marina Baotić, Seget Donji

Tel: 00385 (0) 21 880 791
E-mail:  seget@baotic-yachting.com
Opening hours:
Monday - Thursday: 8:00 - 16:00 h
Friday and Saturday: 8:00 - 20:00 h
Sunday: Closed
Opening hours are reduced during the low season.
Adresse: Marina Baotić, Don Petra Špike 2a,
21218 Donji Seget, Hrvatska
Send inquiry