A natural treasure of the Adriatic
N 44° 08`/ E 14° 50`
Veli Rat, Dugi Otok
Anchorages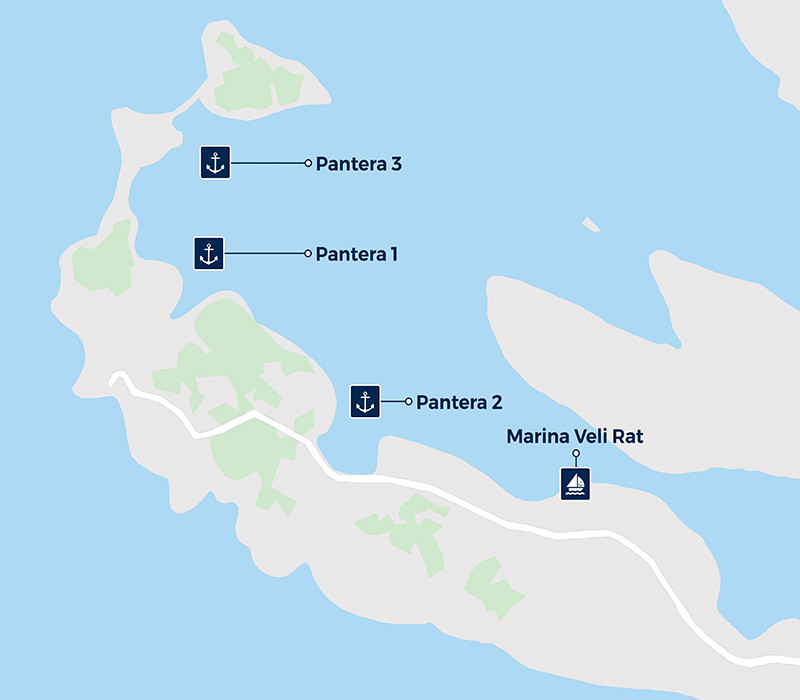 Our sheltered Pantera Bay is a great place to drop anchor during your maritime discovery of Croatia.
Surround yourself with the soothing sounds of the waves splashing the shore, cicadas rustling in the trees, and birds chirping away.
Take a deserved respite, and cater to the needs of your body, your soul, and your boat.
Send inquiry
Location
Marina Veli Rat
N 44°08'36.2" / E 14°50'53.1"
Šetnica Ivana Klarina, 23287, Veli Rat