These vessels will give you the speed and freedom needed to thoroughly explore the sea routes.
Their versatility makes them a great choice when you have a busy itinerary with many stops that you would like to plan ahead. Their shallow draught lets you explore the inaccessible shoals with ease.
Discover our range of motorboats.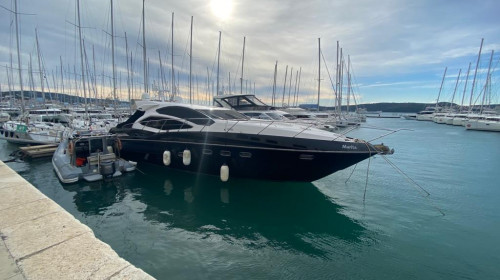 Sunseeker Predator 64
Length overall: 20.40m
Beam: 4.95
Modelyear: 2011
Engines: MAN 2x1000HP
Engine hours: 1613/1603
Cabins: 3+1

PRICE
765.000 €
VAT. Excluded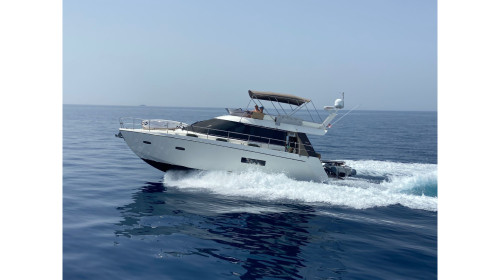 Sealine F42
Lentgh overall: 13,60m
Beam: 4,48m
Modelyear: 2012
Engines: 2 x Volvo Penta D6 IPS 600
Engine hours: 750h
Cabins: 2

PRICE
389.000 €
VAT. Included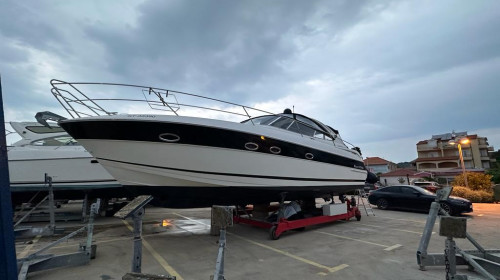 Bavaria 37 Sport
Length overall: 11,99m
Beam: 3,99m
Modelyear: 2008
Engines: 2 x Volvo Penta GXI/DPS 325HP
Engine hours: 480
Cabins: 2

PRICE
119.900 €
VAT. Included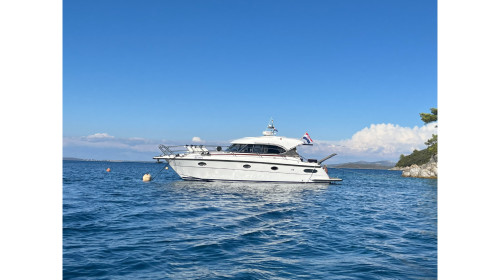 Nord West 370 Coupe
Length overall: 11,80 m
Beam: 3,50 m
Modelyear: 2010
Engines: 2 x Volvo Penta D6 370
Engine hours: 402 h
Cabins: 3

PRICE
225.000 €
VAT. Included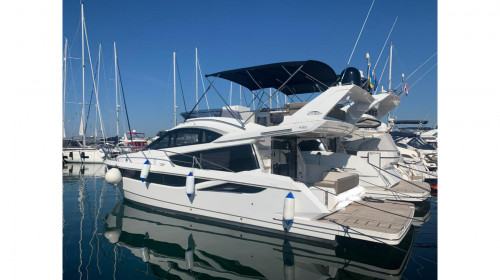 Galeon 420 Fly
Length overall: 12,50m
Beam: 4,16m
Modelyear: 2019
Engines: 2 x Volvo Penta D6 370HP
Engine hours: 1050
Cabins: 3

PRICE
499.000 €
VAT. Excluded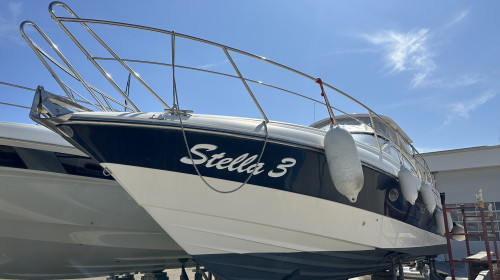 Windy Bora 40
Length overall: 11,98m
Beam: 3,48m
Modelyear: 2001
Engines: 2 x Yanmar L6PA (315HP)
Engine hours: TBC
Cabins: 2

PRICE
110.000 €
VAT. Included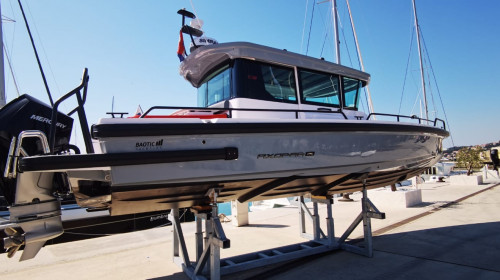 Axopar 28 Cabin
Length overall: 9,18m
Beam: 2, 95m
Modelyear: 2021
Engines: 1 X Mercury Verado 300 HP
Engine hours: 98
Cabins: 1

PRICE
149.000 €
VAT. Included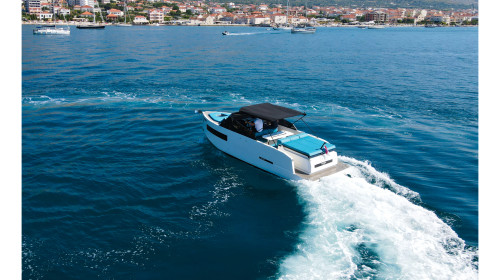 De Antonio Yachts - D28 Cruiser
Length overall: 8,49 m
Beam: 2,99 m
Modelyear: 2022
Engines: 2 x Mercury 150 HP FourStroke
Cabins: 1
Berths: 2

PRICE
198.000 €
VAT. Excluded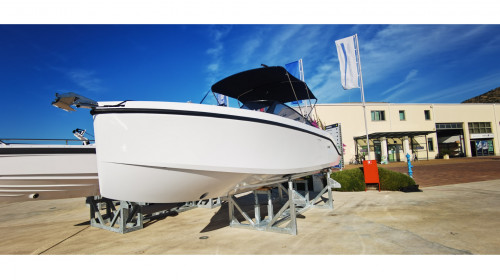 Rand Supreme 27
Length overall: 8,44 m
Beam: 2,59 m
Engines: 1 x Mercury Verado 300 HP
Fuel Capacity: 315 l
Modelyear : 2021

PRICE
129.000 €
VAT. Excluded