Port of call for your next maritime adventure
N 43° 31` / E 16° 14`
Seget Donji, Trogir
Special Offer
Special Offer
Special Offer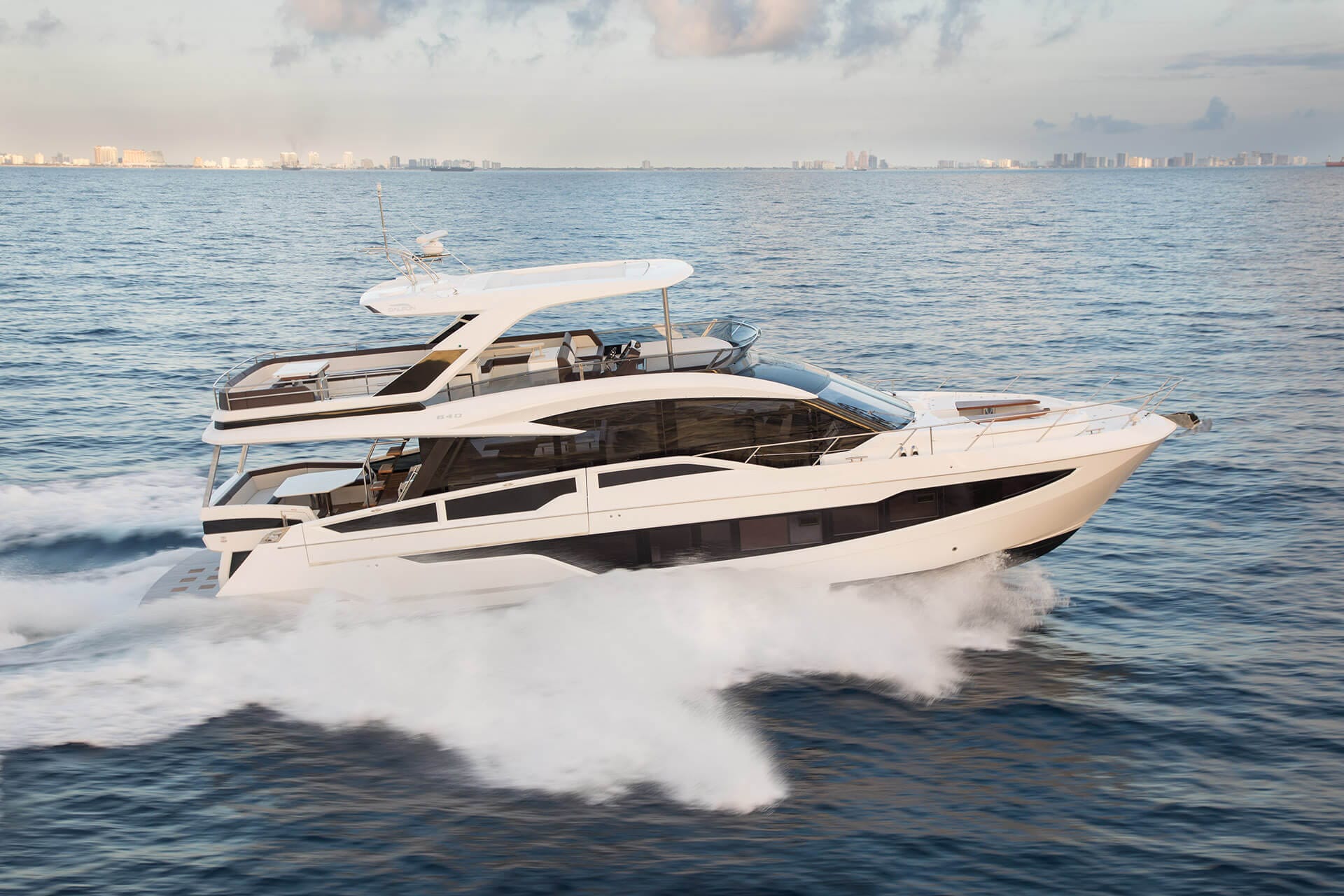 Galeon 640 Fly
Length overall: 20,80 m
Beam: 5 m
Modelyear: 2023
Engines: 2 x Volvo Penta D13-1000 (2 x 1000 HP)
Cabins: 3 + 1
Berths: 6 + 2

PRICE
upon request
VAT. Excluded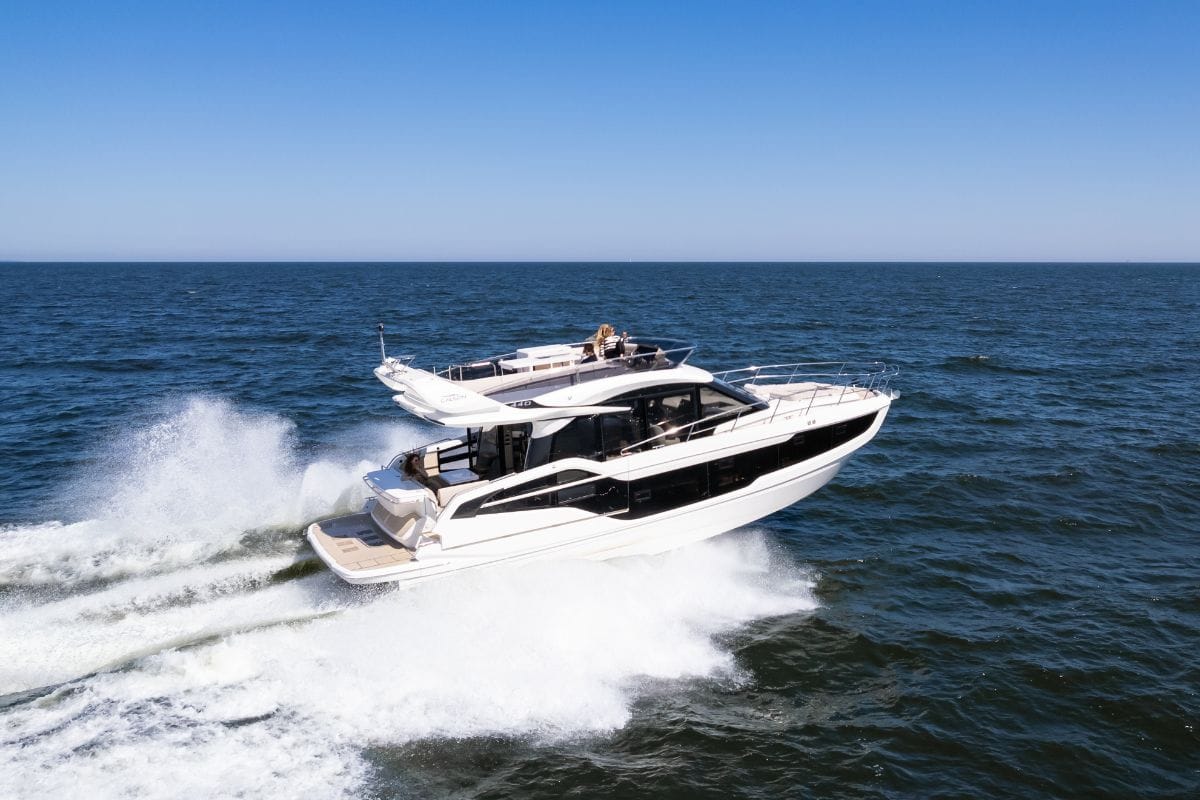 Galeon 440 Fly
Length overall: 13.97m
Beam: 4.20m
Modelyear: 2023
Engines: 2 x Volvo Penta D6 - 440
Cabins: 3
Berths: 6 (4 optional)

PRICE
upon request
VAT. Included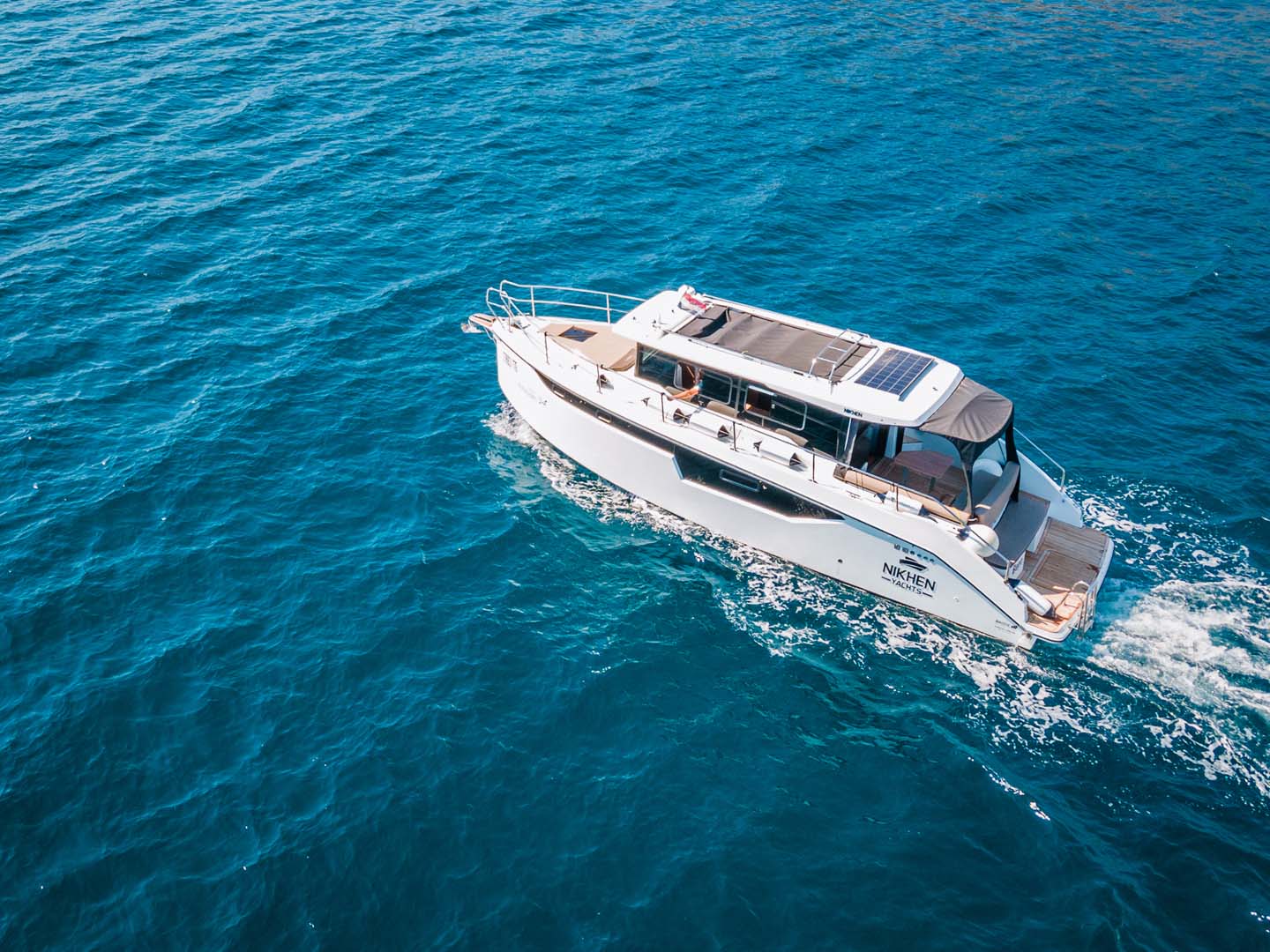 Nikhen Aquasun 34
Length overall: 10,20m
Beam: 3,20m
Modelyear: 2022
Engines: 1 x Yanmar 80 HP
Cabins: 2
Berths: 4

PRICE
212.857 €
Per day
VAT. Excluded
Whether the voyage has ended or is just about to begin, you deserve to enjoy your time on the shore.
Drop anchor and relax in this beautiful and modernly equipped charter destination. At Baotić marina, your every wish and everything your boat requires will be catered for. As one of the most advanced marinas in Croatia, we offer a vast array of services and amenities, designed to make your visit pleasant, relaxing and carefree.
Above everything else, a stay in Seget Donji is about you. So much more than a place to berth, it is a safe haven of relaxation and indulgence for marine enthusiasts and all whose hearts beat to the rhythm of the waves. A place where old friends meet and new friends are made, great stories are shared and long hours passed in preparation for the next adventure.
Find us at an alluring bay, protected from the weather and currents, just minutes away from the quaint, historic town of Trogir. Prudently selected location at the crossroads of land, air, and sea routes makes Marina Baotić a great meeting place and a port to visit during your exploration of the Adriatic coast.
Stay in one of our well-appointed apartments or luxurious villas. Visit one of the waterfront restaurants and lounge bars, do a spot of shopping, relax by the poolside or visit the Technogym equipped fitness studio.
When you are ready to embark again, charter a yacht or a sailboat in a blink of an eye with the help of our friendly staff.
Information
Marina Baotić is situated only 8 minutes from the international airport Split. Land at Marina Baotić (N 43° 31`/ E 16° 14`), one of the most modern and beautiful yacht harbors in Croatia.
When planning a sailing holiday along the Croatian Adriatic coast, find the ideal mooring for motorboats, sailing boats and catamarans. Marina Baotić disposes of a total of 400 moorings for boats with a length of 6 to 60 meters arranged along 11 jetties. A few are reserved for yachts with large drafts (max. 6 meters). Please use the following inquiry form or contact our staff at Reception if you are planning a boating holiday in Croatia and are interested in a berth or mooring at Marina Baotić.
Send inquiry
Location
Marina Baotić
N 43°31'03.1" / E 16°13'55.5"
Ul. Don Petra Špike 2a, Seget Donji, Trogir
Situated only 8 minutes from the international airport Split
HWY A1 EXIT Prgomet
Is parking available and is it needed to book it in advance?
Marina Baotic has parking for 200 vehicles. You do not need a reservation.
How far are you from Trogir, and how to get to the city fastest and cheapest?
We are about 2 km away from Trogir. If you like to walk you need a 10 to 15 minute walk. Taxi boat is also available that runs every 20 minutes from Marina Baotic to the Trogir waterfront and costs around 20.00 kn per person in one direction.
How long does it take to get to the airport?
It takes 8 to 12 minutes to get to the airport, depending on traffic.
Can we leave the rental car at the airport?
If you rent a car in Marina Baotic, the vehicle must be returned to the marina.
News
We would like to invite you from 22.04. till 24.04.2022. to our TESTIVAL at Lake Constance. The ingenious concept of the room layout offers you more space than almost any other boat of this size. A mix of futuristic design, the highest quality with the best driving characteristics and incomparable space will inspire you! 
Since 1977, the Cannes Yachting Festival takes place every September in elegant, luxurious surroundings in the sparkling bay of Cannes.
Our sales team will be present the whole week in Cannes and is looking forward to presenting you all the novelties displayed in Cannes. 
View all
Marina Baotić reception

Address: Don Petra Špike 2a,
21218 Seget Donji, Croatia
E-mail: reception@marinabaotic.com
Opening hours:
Monday - Friday: 8:00 - 16:00 h
Opening hours are reduced during the low season.
Send inquiry